Difflam For Children Throat Spray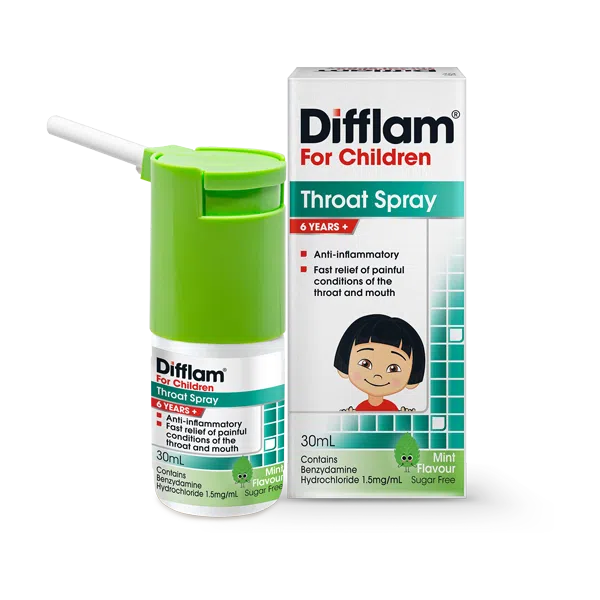 Available at:

0
in stock
Buy now
Difflam For Children Throat Spray provides fast relief to painful swollen throat and mouth conditions. It is used for relief from the symptoms of sore throat, mouth ulcers, tonsilitis, pharyngitis, swelling, redness and inflammatory conditions, pain following mouth or throat surgery and pain following dental procedures. Ideal for hard-to-reach areas, e.g. back of the throat. Targeted effective pain relief for Children!
Benzydamine hydrochloride 1.5mg/mL
Dosage:
Children (6-12 years): 4 sprays (1 mg) directly onto sore/inflamed area.
Adults and children over 12 years: 4-8 sprays directly onto the sore/inflamed area.
Swallow gently. Repeat every 1½ to 3 hours as necessary.
Do Not Use This Medicine:
If past the expiry date
If you are allergic to benzydamine or other anti-inflammatory medicines. If an allergic reaction occurs, stop taking and see your doctor immediately.
---
While using this medicine:
Keep out of reach of children. Not recommended for children under 6 years.
If symptoms persist, see your doctor or pharmacist.
Uninterrupted treatment should not exceed 7 days unless under medical supervision.
Avoid contact with eyes
Protect from light and store below 25°C.